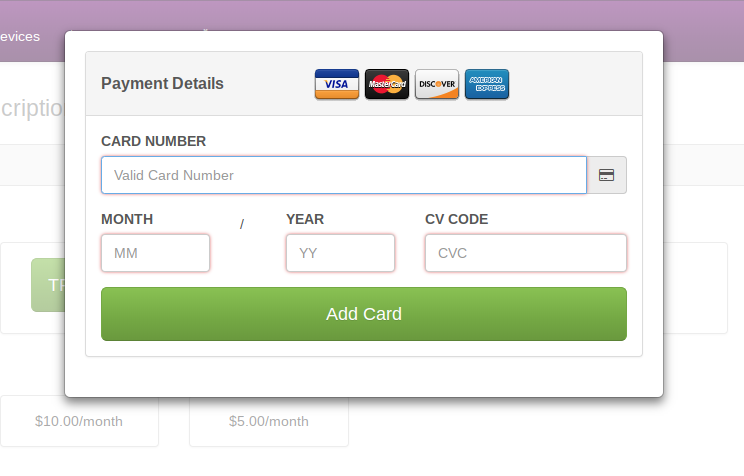 Credit and Debit Cards
We accept American Express, Discover, JCB Diners Club, Mastercard and Visa cards.

Cards must be enabled for recurring e-commerce transactions to work with Arreya.
Arreya is a monthly subscription service that will charge your account credit card every month on the date you activate your account or the end of your trial period, whichever comes first. If your billing date is scheduled for a date that does not occur in a given month, you'll be billed on the next day. Monthly charges are billed at the beginning of your billing cycle and may take a few days after the billing date to appear on your account.
Want to pay through a PO or Invoice System?
Arreya offers an annual invoice payment option. Contact us to generate an invoice for a 12 month Arreya subscription. When payment has been received, your Arreya subscription is active and a credit will be given every month against your account. Arreya does not offer a monthly invoice option.